Try These Steps if the AC Outside Unit Doesn't Turn On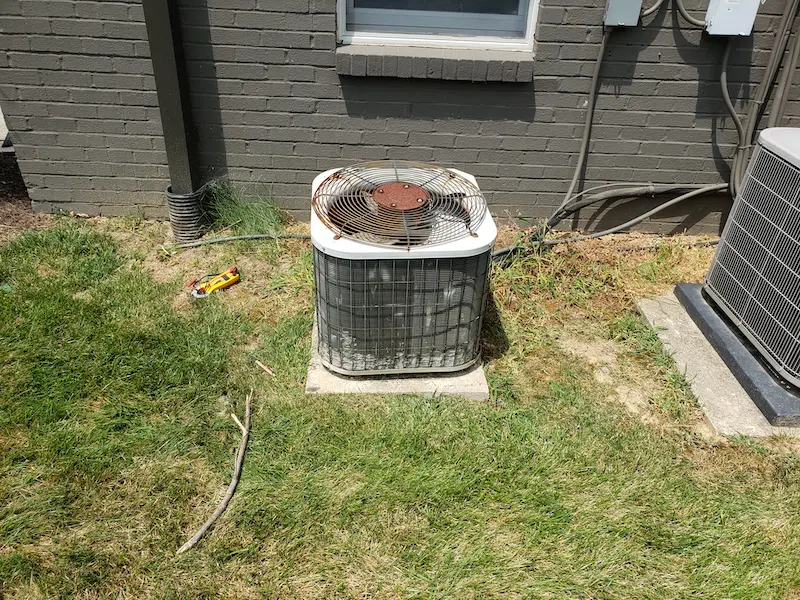 Most residential air conditioning systems these days are split, meaning they operate with two units. They have an inside evaporator/air handler unit and an outside condenser/compressor.
If the system is a heat pump, the inside-outside roles reverse from cooling season to heating season. Sometimes if one unit continues to run but the other doesn't, you (or your trusted Cincinnati AC repair technician) can narrow down what might be the problem.
If the outside compressor unit's not kicking on, for example, the issue could be the power supply. Make sure the outside unit is turned on (there's probably a switch near the unit). If the outside unit has a separate circuit breaker, check your circuit box and make sure it hasn't been tripped.
A more serious issue if the outside air conditioning unit's not working is a broken compressor, capacitor or fan. Often, your Cincinnati HVAC contractor's technician will recommend a replacement system if the compressor is shot, since it's such a vital and expensive component.
Typically, they will recommend replacing the entire system rather than just the inside unit, since matched systems work more efficiently and effectively, and they come with a good warranty. (A new unit matched with an old unit may not qualify for a warranty.)
Plus if one half of a split system has broken down, it's probably only a matter of time before the other half gives up the ghost. It's cheaper to buy a complete split system than one half at a time.
If the Inside AC Unit's Not Turning On…
Similar to the outside unit, if the inside air handler/evaporator unit of your cooling system won't turn on, or stops working entirely, check the circuit box and power supply. Normally if it's a thermostat issue, the whole system will stop operating.
And as with the outside unit, the problem could be with the equipment itself. That could be a malfunctioning blower or air handler, or an issue with the refrigerant line or coil.
Unless you can figure out the problem yourself and apply an easy fix, you'll want to contact a reliable professional Cincinnati AC contractor such as Jansen Heating & Air Conditioning. Jansen will diagnose the problem and fix or address it promptly. Jansen guarantees 100 percent customer satisfaction on the quality of any of their HVAC service, installation or maintenance work.
Keep Intake and Exhaust Pipes Clear
Another common, easily fixable issue with an AC or heat pump is a blocked air intake (PVC) pipe. It's not unusual for leaves and other yard debris to collect in front of that intake pipe, which if bad enough will result in your equipment shutting down.
This is more prone to happen when the pipe is located under a patio or porch where it's not regularly looked at. Then same sort of blockage can happen with the exhaust (PVC) pipe, usually located next to the intake pipe.
This can be a more serious problem, since it could result in dangerous gases backing up into your home. Clear the area around these two pipes on a regular basis.
And if you Have a Furnace…
If your combustion furnace won't turn on, you can try some of the same troubleshooting steps as with the AC or heat pump, just take into account there's no outside unit.
The problem could be the power source, circuit breaker, thermostat or the equipment itself. One component of the furnace that's not applicable to an AC or heat pump is the electronic ignition, which may be one reason why a combustion furnace doesn't turn on.