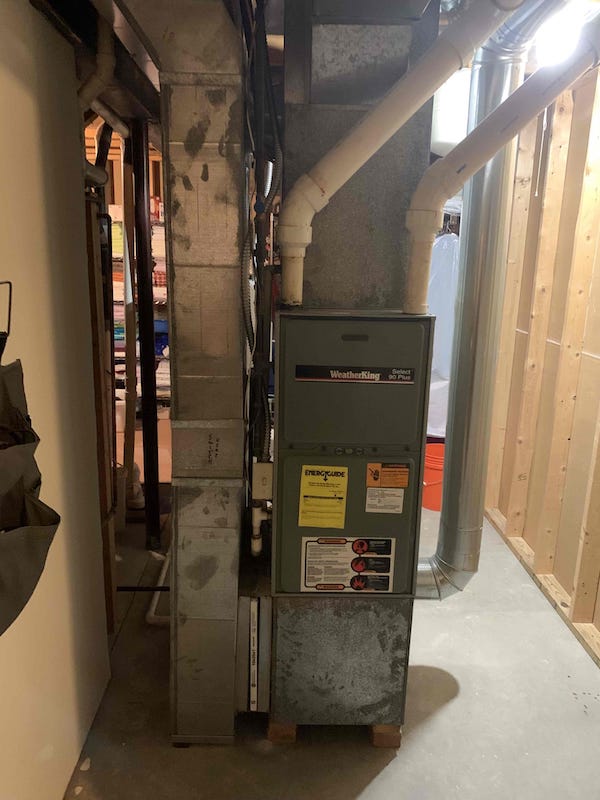 If you're looking for a top-notch heating and air conditioning contractor, you can't go wrong with Jansen Heating & Cooling. We provide quality service no matter what your HVAC need – whether it's maintenance, repairs or installation. Or maybe you just want advice from one of the best HVAC companies in Cincinnati. Whatever your comfort question we can help.
If you're like most homeowners, you've had at least one negative experience with an HVAC contractor. Perhaps a neighbor recommended a company purely on the basis of price, without regard for professionalism and quality service. Or maybe a coworker told you his brother or nephew occasionally "does HVAC work" on the cheap.
While such a recommendation doesn't always have to end poorly, the odds are you'll be sorry. In some cases, you may get a recommendation for an HVAC contractor that's outdated; it may no longer be the same company.
A Better Way of Choosing a Cincinnati HVAC Contractor
Your home's heating and cooling system is essential to home comfort and has a big effect on your household budget, too. It's likely the most expensive component of your home aside from the house itself. This is why it makes no sense to take shortcuts when selecting a company for a cooling or heating repair or an HVAC installation.
Research your choice ahead of time by looking at online ranking sites, the recommendations of trusted friends, coworkers or neighbors, and studying the websites of the best options available.
The company that will be working in your home, either with an installation, tune-up or repair, should be able to provide you with professional credentials, customer testimonials, professional appearance and behavior, and other evidence that they'll do the job right the first time, and do it at an affordable price.
You'll also want your chosen heating and air conditioning contractor to offer quality lines of HVAC equipment, solid guarantees and warranties, and special financing on new systems.
Ask Them About Energy-Efficiency, Air Quality and Humidity
In this age of rapid technological progress in the HVAC industry, you'll want to be confident that your contractor has kept pace with the latest developments in energy efficiency, available complementary systems, and comfort delivery.
It's also important that your technician be knowledgeable about how to improve air quality inside your home, as well as how to control humidity. An HVAC technician should also be up on newer technologies you may want to consider, such as ductless AC installation.
You'll find all of these benefits and more with Jansen Heating & Cooling. Our skilled technicians boast the most prestigious certifications in the business, and Jansen enjoys a deserved reputation as a leading Cincinnati HVAC company.