Need HVAC Installation in Cincinnati? Call Jansen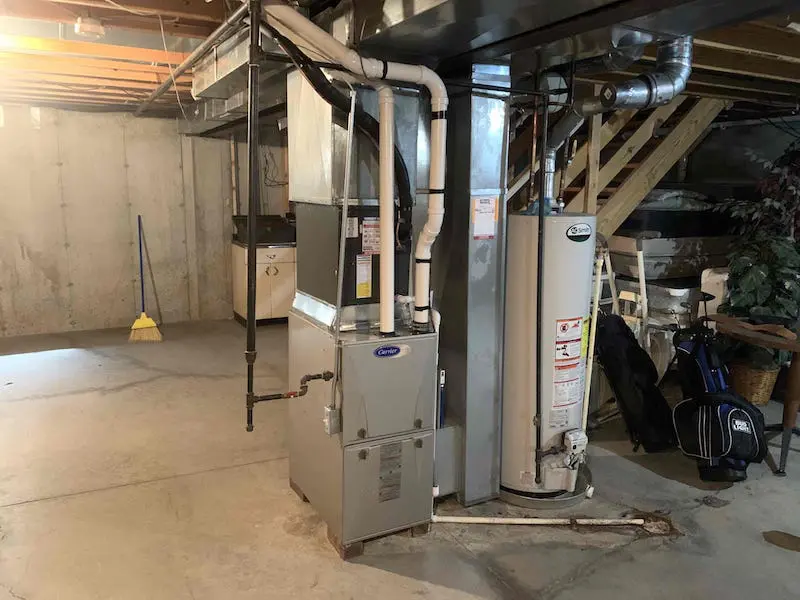 Like most homeowners, sooner or later you will have to install a new cooling system. The same goes for furnace installation in Cincinnati and the surrounding area. If you've worked with someone in the past who performed this sort of work to your satisfaction, that's great.
However, it doesn't hurt to check your options. In the HVAC business, technology can evolve significantly in just few years. What might have been a cutting-edge, energy-efficient heating or cooling system a decade ago likely won't cut the mustard today.
It's more important than ever these days to make a carefully thought-out decision when planning a new HVAC installation in your home. A wrong decision will weigh you down with an inadequate or ineffective heating or cooling for many years into the future.
Potential Costs of a Bad Decision on HVAC Installation
When working with anyone other than the best HVAC contractors in Cincinnati, you risk the following:
Poorly-installed equipment and/or equipment that's poor quality to begin with. For example, if the contractor doesn't adjust your ductwork to accommodate the new furnace, heat pump or AC, you'll face issues with efficiency and air distribution.
Some rooms may receive adequate heating while others may not. The contractor should inform you if they notice issues with dirty or poorly designed ductwork.
Don't be surprised, if you work with a "discount" contractor, that your heater won't turn on when it's zero degrees in January or your AC stops working when it's 95 in July.
An inefficient system. An HVAC installer should recommend a high-efficiency heating or cooling system that fits your budget. Luckily, federal energy-efficiency standards make it unlikely you'll get stuck with a low-efficiency cooling or heating system.
Yet, within the high-efficiency category, there's still a range of choices to make, and you'll want one that fits your budget while still saving energy. For example, you may have the option of a ductless AC installation in your Cincinnati home, an ultra-efficient and convenient alternative to a traditional central cooling system.
An unsafe system. All of the equipment and connections must be properly installed to prevent future issues such as leaking lines, pipes or drains, or a faulty exhaust system. Equipment must be installed to code, or else it could impact your family's health and safety as well as your homeowner's insurance. This is a particularly crucial factor when installing a combustion furnace or heater installation.
To ensure competent, trustworthy HVAC installation in Cincinnati at a fair price, you can't do better than Jansen Heating & Cooling. The best heating and cooling companies make it easy to contact and work with them, and Jansen definitely belongs in that category.
Check out our easy-to-navigate website for further information on installations, maintenance and repairs, with a wealth of helpful information to make your home more energy-efficient and comfortable.
HVAC Installation Throughout the Cincinnati Area
If you live in the Greater Cincinnati area and need HVAC help, Jansen Heating & Cooling is just a phone call and a quick drive away from your community.
That's whether you need an AC repair in Indian Hill, a furnace installation in Delhi, or system maintenance in Montomgery.