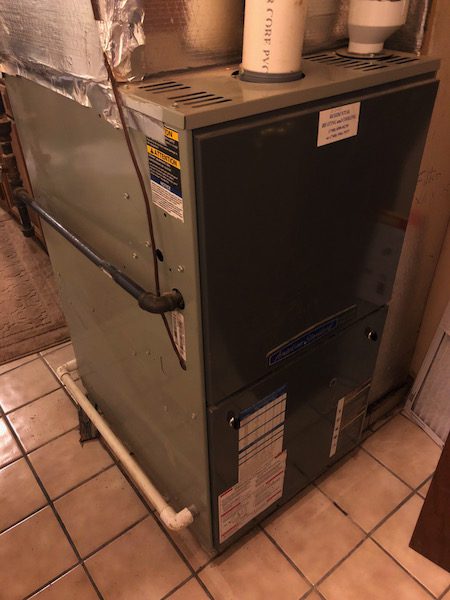 When it's time to install a new furnace or heat pump in your home, you want to have full confidence in your heating system installer. A trained and certified Cincinnati heater installation technician will ensure you get the furnace or heat pump that's right for your home — and budget — in terms of:
quality
efficiency
capacity
safety and
effectiveness
Unfortunately, you can't trust all – or even most – installation technicians to do a top-flight job completing a new heat pump or furnace installation. Some may work too quickly or haphazardly in order to offer a lower price. But heating and air conditioning are two areas where you don't want to scrimp.
They are two important to your safety, comfort and monthly energy costs.
Problems With Over- or Under-Sizing a Heating System
One of the most common errors in heating system installation is wrong-sizing the system.
If a central heating (or cooling) system is too big or too small for your home, this can cause a variety of problems. These may include:
poor performance
energy waste
stress on the machinery
unbalanced air delivery
Any of these issues will cost you and your family comfort and money. To do the job right, the HVAC contractor's technician should perform a heating load calculation on your home, then use the results to recommend the right system for your home.
The process takes into account a number of factors that are unique to your particular home:
size and layout (especially number of floors)
layout on the lot
whether the house is shaded by trees
the number, size and type of windows in the home
building materials in the home, and
countless other characteristics that affect how quickly the home heats up
Especially with fuel-burning systems, but really with all heating and cooling systems, the installation must be done according to precise specifications. This is as much for safety as it is efficiency and performance (see below).
The heating technicians at Jansen Heating & Air Conditioning have the proper training, experience and credentials to make you feel confident and secure about the installation of your new heating system, along with the cost of installation.
Three Benefits of Proper Heater or Furnace Installation
Energy efficiency. A furnace or heat pump carefully installed by a trained professional will be more likely to provide the highest amount of heat at the lowest fuel consumption. That applies to electricity, natural gas and other fuels.
Once the heater is installed, like any HVAC systems, it needs annual maintenance to maintain a high efficiency level. This means both homeowner maintenance (air filter changes, etc.) and professional preventative maintenance.
Performance. In this context, performance means providing comfortable, consistent and balanced heat throughout your house. The technician who installs your system should check airflow as well as the air distribution system.
You can have a great furnace, but if the air isn't circulating as intended, you won't get even heating in every room. If you have a large or multi-level home with just one thermostat, the technician may recommend you consider installing a zoning system in order to properly heat all parts of the house, and not just the main floor.
Employing separate sets of thermostats and mechanized ducts, these systems allow for independent temperature control in two or more "zones" in the house, often divided by floor or level but not always.
Safety. This is something you definitely don't want to worry about. You should feel secure knowing all gas lines have been properly connected and positioned, all exhaust systems are correctly installed, the furnace burners (if applicable) are not clogged, and the ignition system works the way it's been engineered to operate.
As mentioned, annual maintenance is essential to ensure that your heating system is as safe in its 10th year as it was in its first.