An Expert Furnace Fix is Easy to Arrange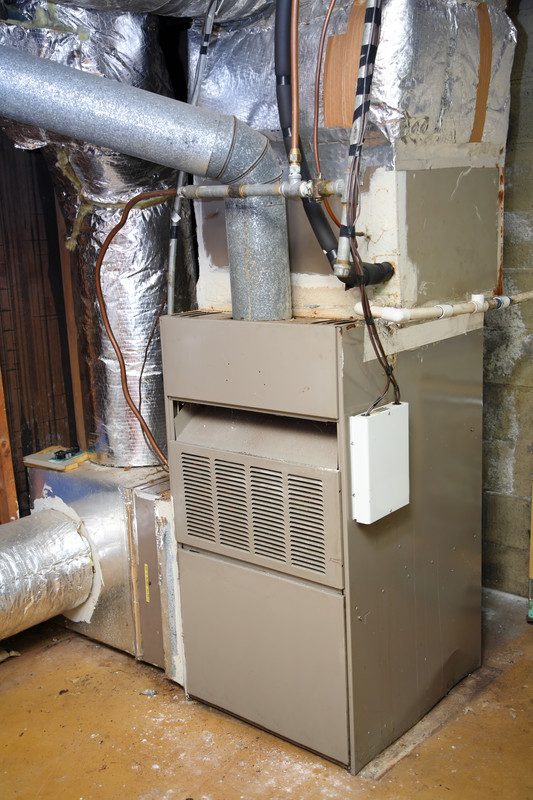 Furnaces and other heating systems, while using basic combustion or refrigeration (heat pumps) technology, rely on a number of complex components. If the heat suddenly goes out, or the system is heating at some level, but not adequately or consistently, the culprit could be anything from blocked vents or a clogged filter to a busted blower motor or compressor, among many other potential causes.
Unless you have the know-how to fix it yourself, you'll need to call a Cincinnati heater repair company you trust to do the job effectively (and promptly, at a reasonable cost).
Troubleshooting Furnace Repairs
Before paying a Cincinnati HVAC contractor for your heating system repair, check a few things to make sure the problem isn't something you can easily fix yourself. Consider the following:
Tripped Circuit Breaker. If the furnace or heat pump has stopped working completely, make sure a circuit breaker hasn't tripped. If it has, turn the switch totally off then flip it into the same position as the other switches.
You should know immediately whether this addresses the issue. If that's not the problem, look at the thermostat – is it set to "heat," and is the setting above the temperature in the room? Has an on-off switch inadvertently been turned off?
Clogged Air Filter. If the furnace repair issue involves insufficient heating in one or more rooms, check to make sure the air filter isn't clogged. Look to see whether anything is blocking heating registers throughout your home.
It's not uncommon for throw rugs, furniture or drapes in the home to block registers. Have you noticed signs that your ductwork is dirty or clogged (dust devils blowing out of vents, visible mold, signs of insects or rodents)? Or perhaps some of the duct sections aren't tightly connected?
Blocked Intake or Exhaust. The issue could be something blocking the furnace's air intake or exhaust PVC pipes. It's not unusual for fall leaves or snow to block these pipes, which can result in the furnace switching off.
When exhaust pipes are blocked, this can be a safety hazard as well. Get in the habit of inspecting the outside area where these pipes protrude and clearing them of debris when necessary. It's common for this furnace repair issue to happen underneath raised porches or patios – out of sight, out of mind.
Full House on One Thermostat. If you have a longstanding problem with unbalanced heating or cooling, from one part or level of the house to another, the issue could be that you're expecting too much from a single thermostat.
In many larger or multi-level homes served by a single thermostat, some parts of the house, such as a finished basement or loft bedrooms, will be difficult to keep comfortable based on the thermostat setting on the main floor.
In that case, consider installing a zoning system as an alternative to using space heaters or room ACs. In this system, different parts of the home that share building or climate characteristics have their own thermostats, with controllable duct dampers and independent temperature control.
If Troubleshooting Doesn't Fix the Problem…
Call us at Jansen Heating & Cooling. We'll send a heating service repair technician to your home. They'll discuss details of the problem with you and inspect your heating system. They may scope out the problem right away, or perform diagnostic tests until they discover what's wrong.
Then they'll explain the problem completely and provide a quote (with Jansen's 100 percent Upfront Pricing Guarantee). Once you've given the go-ahead, they'll complete the repair promptly and effectively.
If the furnace problem is major, the technician will provide an estimate on the heating repair, along with information on estimated completion time and other important details.
If you have an older system that is nearing the end of its service life, the technician may suggest a system upgrade.
If a heater repair is necessary, with Jansen, you'll get competitive pricing with a quality, lasting fix. These assurances also apply to a malfunctioning AC.
It Pays to Work With Jansen
When you have issues with either your heating or cooling, it pays on many levels (not just money) to work with one of the best HVAC companies in Cincinnati.