For Cincinnati Furnace Repair, You Deserve the Best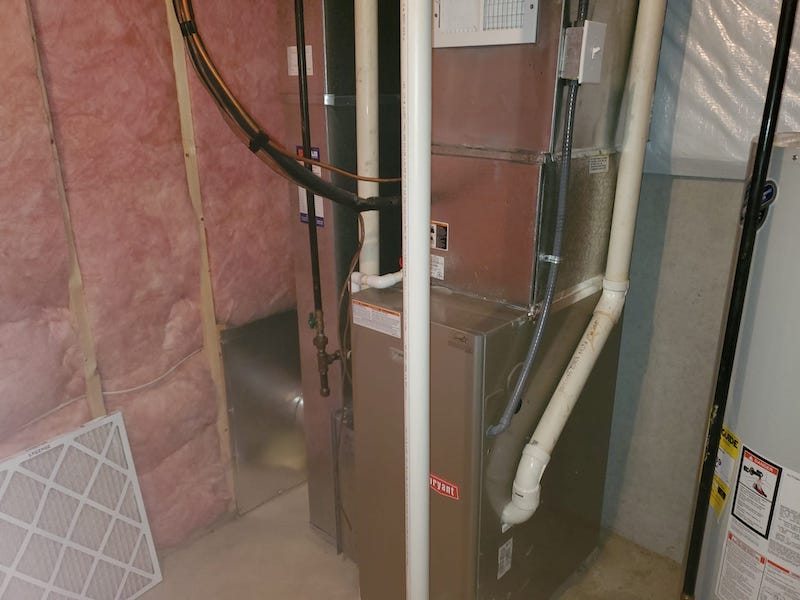 You deserve top-quality service when it comes to your home's heating and cooling system. Anything less and you're not only risking higher-than-necessary energy bills, more frequent breakdowns, and less-than-adequate comfort; you're risking your family's safety.
In the Greater Cincinnati area, Jansen Heating & Cooling provides quality maintenance, repair and installation services for a wide variety of heating and cooling brands and models:
If you have a broken air conditioner or defective furnace or heat pump, and the equipment can be repaired, our skilled technicians will put your system back into service promptly, at a fair price.
If the problem is in the air distribution system – an issue with the blower, ductwork or registers – Jansen technicians will diagnose the issue and take corrective action.
What You Can Expect from Jansen
All services regarding Cincinnati heating system repairs will be handled by professional, certified technicians with high standing in the industry.
Jansen offers
a seven-day service hotline,
will work on any HVAC model or brand,
provides decade-long warranties with same-day heating or cooling system replacements,
And free energy-use surveys.

You will receive services from a long-respected, locally-owned company, among the best HVAC contractors in Cincinnati.
Jansen is so confident in the heating and cooling equipment we stock and sell, as well as the installation of those products, we provide an all-inclusive lifetime guarantee on all new systems.
If you're not totally satisfied, we will do whatever is necessary to accomplish that goal. Fortunately, that's a rare occurrence, since our technicians nearly always get it right the first time.
Jansen offers upfront pricing for AC and furnace repair in Cincinnati. This means you'll never get into a situation where our technician surprises you at the end of a job with work you hadn't agreed to.
Instead, with Jansen's 100 percent upfront pricing guarantee, once you've accepted a repair at a quoted price, that's what you'll pay, even if the job ends up involving more time or parts than anticipated.
Our technicians are well versed in the latest advancements in cooling and heating technology, which is an essential asset in this era of ever-increasing efficiency and performance.
Unfortunately, many HVAC contractors fail to keep up with technology, and pass along that deficiency to their customers.
Don't Gamble when You Don't Have to
You can't wait a few days or a week for a heater repair in the depths of winter. But that's exactly what you're risking if you neglect to work with an HVAC contractor with a long and stellar record of serving the Cincinnati community.
Don't gamble on your family's comfort, health and welfare – choose Jansen Heating & Cooling.